It's been three weeks since the start of the private beta, and I've gotten a lot of very helpful feedback! Some of this feedback is implemented in this update, but there's many more things to come! Here are the highlights:
GitHub Action
Surprisingly, this feature was requested more than anything else by our private beta users, so we delivered! It lets you run all your test suites with Testkit and fails if there are any errors!
You can find the GitHub Action on the GitHub Marketplace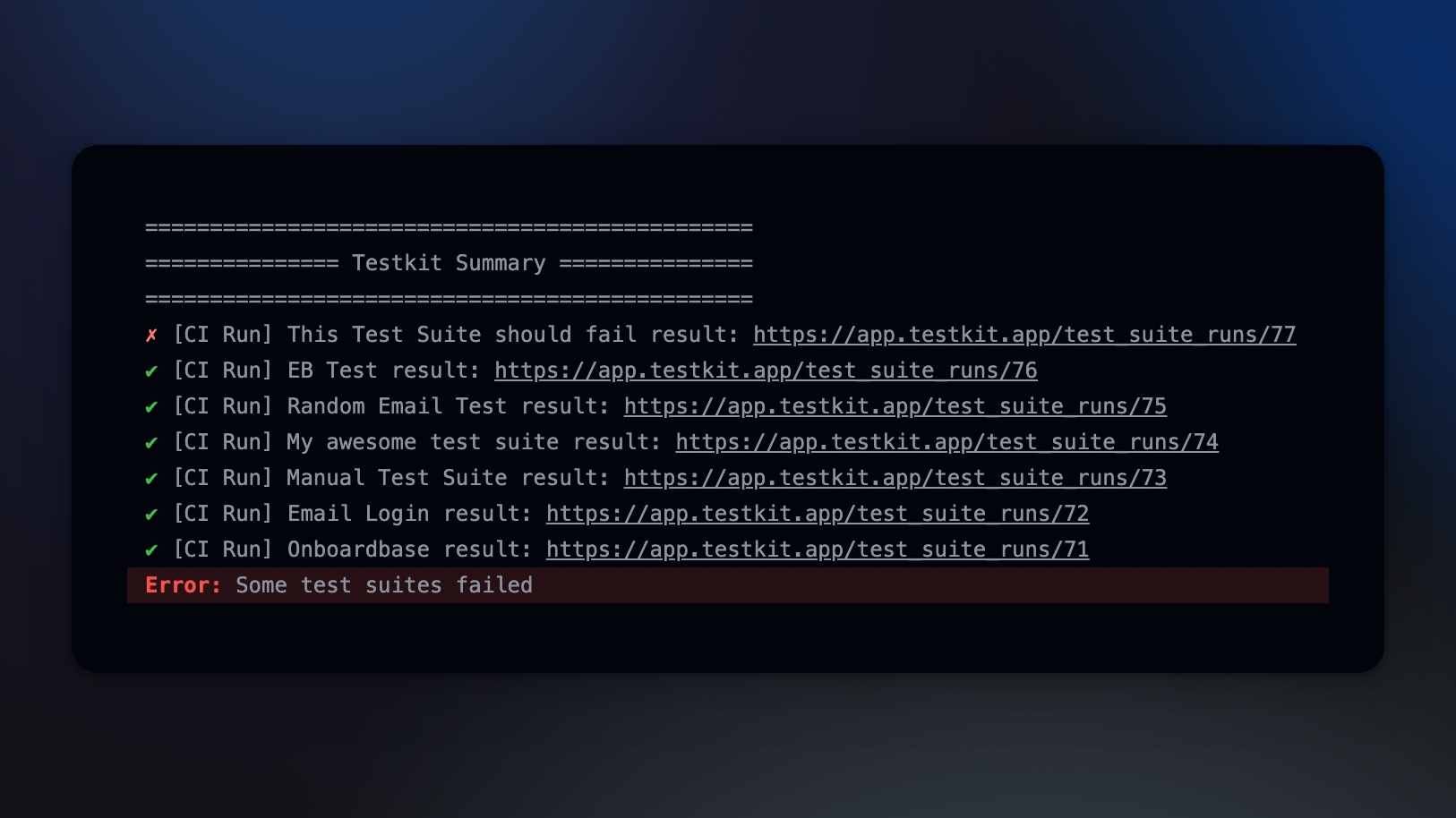 Randomized emails
You want to test the sign up flow, and need a different email on every test run? We got you! Just check the "randomize email" checkbox when creating a new email address, and Testkit will automatically append a random string to that email address on every test run! 🚀
UX Updates
The user experience was refined, with drag and drop sorting for steps and tests in test suites, better lists with more relevant information, new buttons to access common views more efficiently, and more! We're not done yet though - we want to make the user experience as good as possible, so expect more of these to come soon!
...and assertions?
Assertions are a bigger topic than anticipated, so I had to narrow it down by doing some research by talking to web- and QA engineers. The implementetion is almost finished and will be tested this week, and then released next week if everything goes well!
Next up 🛠
The coming week I will be focusing on making the UX better, and releasing the assertions feature. If you want to become a Testkit user early on, join the waitlist!